One of the highlights of the SBL Annual Meeting is the publishers exhibition. As you make your way from one booth to another, keep an eye out for these new books.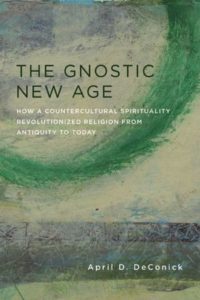 J. N. Bremmer, T. R. Karmann, and T. Nicklas, eds. The Ascension of Isaiah. Studies on Early Christian Apocrypha 11. Peeters.
Tony Burke and Brent Landau, eds. New Testament Apocrypha: More Noncanonical Scriptures. Eerdmans.
April DeConick. The Gnostic New Age: How a Countercultural Spirituality Revolutionized Religion from Antiquity to Today. Columbia University Press.
J.K. Elliott, ed. A Synopsis of the Apocryphal Nativity and Infancy Narratives. 2nd ed. Brill.
Alan Mugridge. Copying Early Christian Texts: A Study of Scribal Practice. WUNT 362. Mohr Siebeck.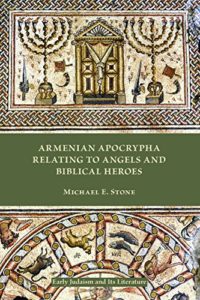 Michael E. Stone. Armenian Apocrypha Relating to Angels and Biblical Heroes. SBL Press.
Johannes Tromp, ed. The Life of Adam and Eve in Greek. A Critical Edition. SBL Press.
Eric Vanden Eykel. But Their Faces Were All Looking Up. The Reception of Jesus in the First Three Centuries 1. Bloomsbury.