This year's York Christian Apocrypha Symposium, "Forbidden Texts on the Western Frontier: The Christian Apocrypha in North American Perspectives," is now only three weeks away (September 26–28, 2013). If you are interested in attending, please register as soon as possible (remember, it's free for students, but you should register if you want to receive the papers ahead of time). For more information, see the Symposium's web page (HERE).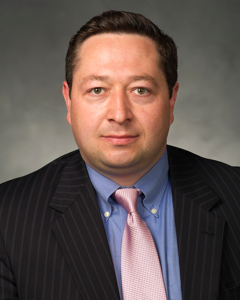 Kristian S Heal, "Digital Humanities and the Textual Critic: Resources, Prospects and Problems"
Kristian Heal is Director of the Center for the Preservation of Ancient Religious Texts at Brigham Young University. His work is divided between doing digital humanities and studying the reception of Genesis in the Syriac tradition. He hopes to bring these two interests together in a future project. Recent publications include the first English translation of the Syriac History of Joseph (in the forthcoming collection Old Testament Pseudepigrapha: More Noncanonical Scriptures), and the article "Corpora, eLibraries and Databases: Locating Syriac Studies in the 21st Century" (Hugoye 12.1, Winter 2012; available here). Current projects include a critical edition of the Syriac History of Joseph, to be published with translation and commentary, along with the Arabic, Latin, and Ethiopic recensions. This is a joint project with Aaron Butts (Yale University) and Joseph Witztum (Hebrew University) and the resulting volume will appear in the Corpus Christianorum Series Apocryphorum. This and other texts are an example of the sometimes troubling genre of Christian Old Testament pseudepigrapha.
Of his work on apocryphal texts, Heal says, "I am most interested in rewritten Bible, which I interpret as theological, exegetical and literary expansions and explorations—a kind of Christian midrash, which is peculiar to the Syriac tradition. The story and figure of Joseph were a favorite theme of Syriac Christians in Late Antiquity. The Syriac History of Joseph stands at the head of a veritable river of texts on this theme. It's a splendid though somewhat enigmatic example of Christian pseudepigrapha."