Last night we celebrated the North American release of my new book Secret Scriptures Revealed: A New Introduction to the Christian Apocrypha with a small gathering at a local book store, Words Worth Books, in Waterloo, Ontario. I have a long history with the store; I worked there throughout grad school. I couldn't resist the idea of holding my first book launch there, and the staff were very accommodating.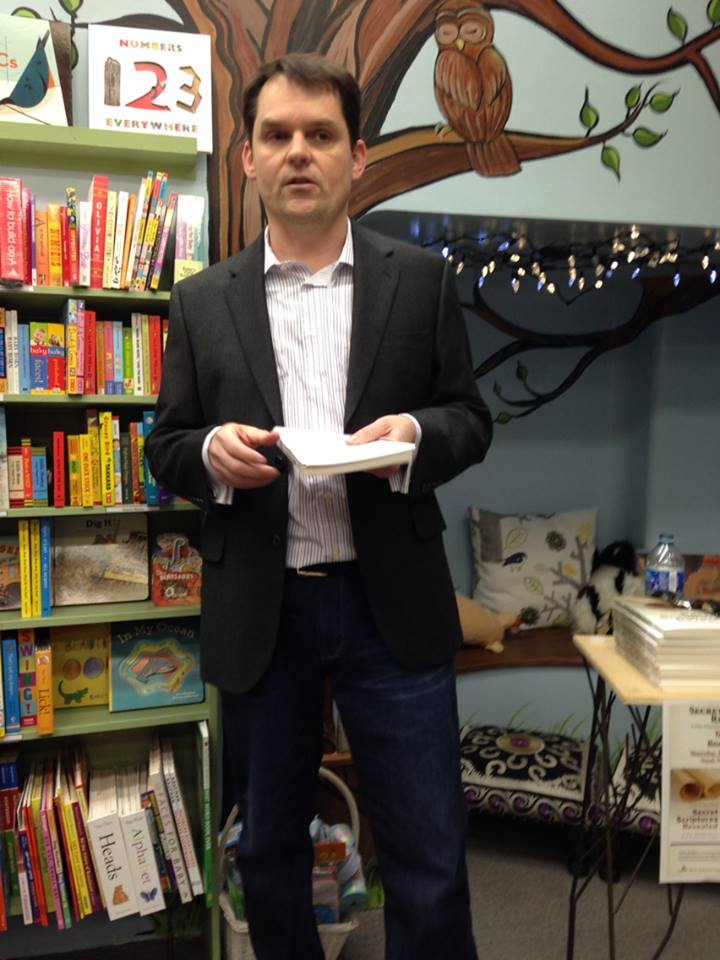 Snow began to fall early in the evening and I worried that turnout would be dismal. I was pleasantly surprised, however, to see so many faces, including family, friends, and colleagues—some of whom traveled far just to celebrate with me—and a handful of new faces, there simply to find out more about the book. Also in attendance were retired professor Harold Remus, to whom I dedicated the book, and not-yet-retired professor Michel Desjardins, who served on the committee for my doctorate. Everyone listened intently as I read portions of the book, then we had a thought-provoking discussion, I signed some books, and thanked everyone profusely for coming. I think the bookstore was surprised at the turnout and happy that they sold all of their copies of the book.
Once again, an enormous thank you to everyone who came to the event, and to those who wanted to come but were unable.