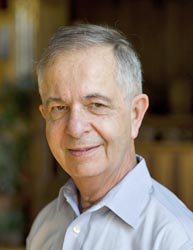 On Friday, November 1 world-renowned Christian Apocrypha scholar François Bovon died after a long illness. Many of us learned of his passing on Saturday; a formal statement from Harvard's Dean David Hempton was issued on Monday. Among François' many scholarly accomplishments are his work on recovering the text of the Acts of Philip and his involvement with AELAC, particularly his supervision of the first volume of the Écrits apocryphes chrétien collection.
I did not know François well but we did interact over the years. I became acquainted with his work when researching my doctoral thesis on the Infancy Gospel of Thomas. I particularly valued his essay on "Editing the Apocryphal Acts of the Apostles" for the Apocryphal Acts of the Apostles (1999) volume edited by François (with Ann Graham Bock and Christopher Matthews) and featuring essays by his colleagues and students at Harvard Divinity School. I continue to recommend the essay to anyone brave enough to delve into text-critical work.
During the last stages of my thesis research, I needed to get a look at some hard-to-get materials that were available at Harvard but not obtainable through Interlibrary Loan. I contacted François out-of-the-blue and asked if he could arrange for a graduate student to look at the material for me. He was very gracious about the request and was able to make it happen. We met formally at SBL a short while after. The meeting was one of those typical (well, typical for me) initial interactions with fellow academics: a little awkward, but François was certainly friendly.
We interacted more over the years, at AELAC réunions and at SBL. He was always very supportive of my work, even coming to my defense when attacked by exuberant AELAC scholars. In 2011, Brent Landau and I presented at SBL on our More Christian Apocrypha Project. Some European members of AELAC had expressed disapproval of the project, so Brent and I were a little nervous about its acceptance among North American scholars, particularly North American members of AELAC. But François was very supportive, and it meant a lot to Brent and I to have his blessing. He remarked too at the time that our ambitions paralleled his own initiatives, along with other AELAC scholars, to create Écrits apocryphes chrétien. Indeed, they were the same age as us when they began the work—come to think of it, that's not particularly comforting given how long it took them to bring that project to fruition. Oh dear.
I knew François' health was deteriorating in recent years. Those of us who were present at the York Symposium were reminded of this in Brent's discussion of the Harvard "school." The school once hosted three major scholars (Bovon, Helmut Koester, and Karen King) prominent in the study of the CA. Now Harvard is down to two. But François' legacy lives on through those who studied with him and those of us who were impacted by his work.