This year's York Christian Apocrypha Symposium, "Forbidden Texts on the Western Frontier: The Christian Apocrypha in North American Perspectives," is less than a week away (September 26–28, 2013). If you are interested in attending, please register BY E-MAIL as soon as possible (remember, it's free for students, but you should register if you want to receive the papers ahead of time). For more information, see the Symposium's web page (HERE).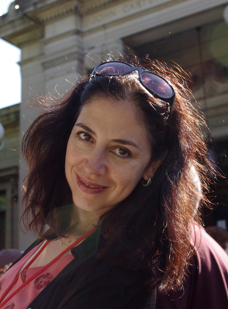 Nicola Denzey Lewis, "Nag Hammadi, Gnosticism, Apocrypha: Bridging Disciplinary Divides"
A visiting Associate professor at Brown University in Providence, Rhode Island, Nicola Denzey Lewis is the author of The Bone Gatherers: The Lost Worlds of Early Christian Women (Boston: Beacon, 2007), Introduction to 'Gnosticism': Ancient Voices, Christian Worlds (New York: Oxford University Press, 2013), and Cosmology and Fate in Gnosticism and Graeco-Roman Antiquity: Under Pitiless Skies (Leiden: Brill, 2013), in addition to several articles on the ancient world. Having received her Ph.D from Princeton University, Nicola Denzey Lewis's research interests include the social and intellectual contexts of the ancient world, particularly the intersection of early Christianity and the Roman Empire from the first to the fourth century CE, with particular focus on the social history of women in antiquity, and death in ancient Rome. Her work is interdisciplinary, incorporating methods and insights from Religious Studies, Classics, History, Art History and Archaeology.