This year's York Christian Apocrypha Symposium, "Forbidden Texts on the Western Frontier: The Christian Apocrypha in North American Perspectives," is less than a week away (September 26–28, 2013). If you are interested in attending, please register BY E-MAIL as soon as possible (remember, it's free for students, but you should register if you want to receive the papers ahead of time). For more information, see the Symposium's web page (HERE).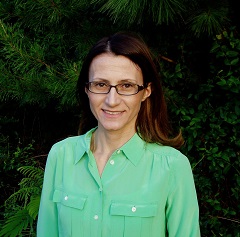 Mary Dzon, "'All the (Good) News That's Fit to Print?' Early Printings of Apocryphal Texts"
Mary Dzon is an Associate Professor at the University of Tennessee where she teaches courses on medieval literature and specializes in Medieval Latin and Middle English religious literature. Besides medieval piety, she is interested in medieval romances and legends (especially those based upon the Bible and the apocrypha), medieval conceptualizations of the lifecycle, gender and the body, as well as visual and manuscript studies. Her numerous publications include "Jesus and the Birds in Medieval Abrahamic Traditions," Traditio 66 (2011): 189-230; "Boys Will Be Boys: The Physiology of Childhood and the Apocryphal Christ Child in the Later Middle Ages," Viator 42.1 (2011): 179-225; and editor (with Theresa Kenney) of The Christ Child in Medieval Culture: Alpha es et O! (Toronto: University of Toronto Press, 2012); and most recently, "Out of Egypt, Into England: Tales of the Good Thief for Medieval English Audiences," forthcoming in "Diuerse Imaginaciouns of Cristes Life": Devotional Culture in England and Beyond, 1300-1560, ed. Stephen Kelly and Ryan Perry (Brepols, 2013).