This year's York Christian Apocrypha Symposium, "Forbidden Texts on the Western Frontier: The Christian Apocrypha in North American Perspectives," is now only seven weeks away (September 26–28, 2013). If you are interested in attending, please register as soon as possible (remember, it's free for students, but you should register if you want to receive the papers ahead of time). For more information, see the Symposium's spiffy new web page (HERE).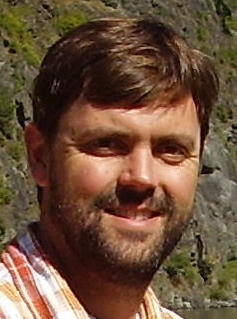 Stephen Shoemaker, "The Tiburtine Sibyl, the Last Emperor, and the Byzantine Apocalyptic Tradition"
Stephen Shoemaker is Professor of Religious Studies at the University of Oregon. He is the author of The Death of a Prophet: The End of Muhammad's Life and the Beginnings of Islam (University of Pennsylvania Press, 2012) and The Ancient Traditions of the Virgin Mary's Dormition and Assumption (Oxford University Press, 2002), which analyses over 60 Marian narratives, some of which are translated into English here for the first time.
While he is primarily interested in apocryphal traditions of the Virgin Mary, Shoemaker's current research focuses on non-canonical apocalyptic narratives and their historical contexts. "I've recently become interested in certain apocryphal apocalypses from late antiquity that envision eschatology in terms of imperial conquest," he says, highlighting one text, the Tiburtine Sybil, as an example of this worldview. "This text envisions an impending end of the world that will be accomplished through the triumph of the Roman Empire and the Emperor's surrender of authority to God in Jerusalem. In the medieval period it was one of the most influential apocalyptic texts and was far more influential, for instance, than the canonical Apocalypse of John." Shoemaker anticipates that this research will contribute to a larger project on similar eschatological expectations in early Islamic currents.
In addition to teaching courses on the history of Christianity and the origins of Islam, Shoemaker is an associate editor of the Journal of Christian Studies and on the editorial board for the Orthodox Christian Studies Series (Northern Illinois University Press). A graduate of Duke University (PhD, 1997), he is presently working on The "Six Books" Dormition Narratives in Syriac: Critical Edition, Translation, and Commentary (forthcoming, Brepols) and a translation of several eighth-century Christian martyrdoms from the early Islamic Near East.